Small baits
Fishbelly Hawg Shads in 3.5 or 2.8 inch sizes are about as good as it gets when it comes to minnow imitating drop shot baits. The right size, great action, and unbeatable colors set them apart from the competition.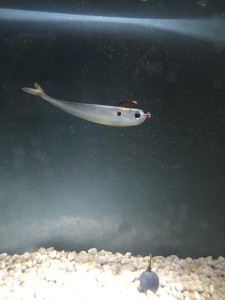 Small Hooks
A size 2 Gamikatsu Drop Shot hook is my "go to" hook for drop shot rigs. I've used other hooks with great success as well, but consider the "Gami" the best of the bunch.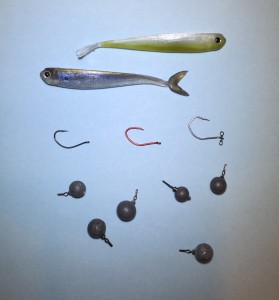 Small Movement
Keeping your movements short and subtle will entice more strikes than a exaggerated jigging motion. Jiggling the rod tip a few inches on a semi tight line works best. Try to use the weight as an anchor and just shake the line and lure for the most natural movement.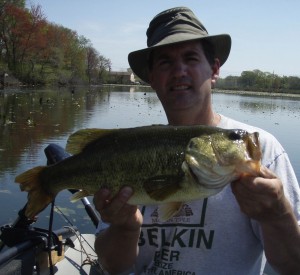 Small Hookset
No need to haul back hard on a drop shot strike. Just reel down tight and sweep the rod firmly and steadily until you've got a good bend in the rod. The sharp exposed point of a little drop shot hook plants easily and stays planted.