The Bushido Shad from Fishbelly International is taking the shallow water fishing world by storm. Built with the front end of the famous Hawg Shad and a new, uniquely designed action tail; this lure has something special. As we roll into summer, anglers across the country are capitalizing on the ease, excitement, and versatility that this new soft plastic brings to the table.
Rigging can't be simpler. Rig it Tex-Posed with a 4/0 or 5/0 offset EWG hook or a screw lock of the same size. The Bushido Shad will crawl over and through vegetation, so you can get into the spots where the big ones hide.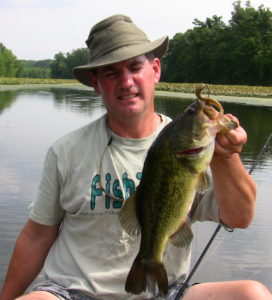 Perhaps the most exciting way to fish the Bushido is on top. Engage your reel as the bait hits the water and reel steadily. Start with the rod high and lower it as you retrieve. The Bushido Shad will come up to the surface quickly and stay there. The flip-flop and shimmy from the Bushido's specialized tail creates a look and sound that's part baitfish, part snake, and part buzzbait.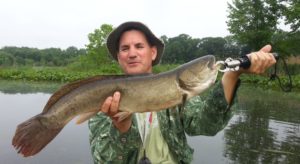 Topwater is not the only place for the Bushido Shad. On any retrieve or any part of a retrieve you can take it subsurface. Just let it sink a bit and slow your retrieve; that specialized tail will impart a rocking, swimbait motion that gamefish of all types can't resist. This is ideal for tough conditions when the fish just won't cooperate on top. Buzz it across the heavy cover. Then let it dive and swim through the open holes with a subsurface presentation.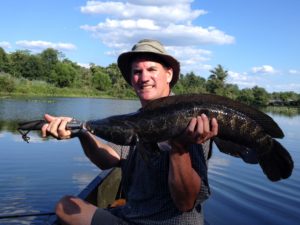 It's not exactly a swimbait. It's not exactly a buzzbait. It's not exactly a curly tail. It's a little bit of each and an amazing bait all its own.