The Quandary of the American Snakehead
I remember a day not long after the turn of the century. Northern snakeheads had just been found in a pond in Crofton, MD. It was national news. My mail on that particular day included a newspaper (that was still a thing back then) and a brochure from a fishing/adventure travel company. Both contained stories of snakeheads. One was about trying to exterminate them in Maryland, and one about paying ten grand to fish for them in Thailand. I thought, somehow these two stories should come together.

Now, 17 or 18 years later, the stories have moved closer together. There is a burgeoning snakehead population in a pocket of the Mid-Atlantic states with a burgeoning population of snakehead devotees in pursuit. Northern snakeheads grow to over 10 pounds, fight hard, hit topwater lures; they even taste good. Sounds perfect – right? Here's where it gets weird.
Not everyone loves the northern snakehead. Some people kill them just for the sake of killing them. Why? I'd say a fear of the unknown, a trendy bias against all things labeled non-native, and a bad PR campaign are to blame.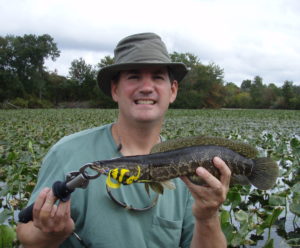 They have only been here a short time in ecology terms. Really the jury is still out on what positive or negative effect they may have on the watersheds snakeheads now call home. After nearly 10 years of field observations, I'm not seeing any negatives yet.
Rainbow trout brought from the West Coast, brown trout from Europe, pike, walleye, and muskies from the Midwest are all welcomed immigrants. Apparently those species have been grandfathered into our local fish community. When will the northern snakehead gain its naturalized citizenship? They deserve at least Green Card status by now.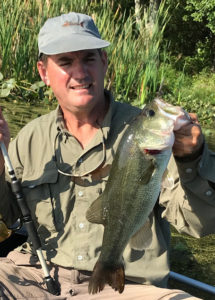 They were introduced to the public through a media circus that implied everything short of eating human babies. They were labeled as harmful and dangerous. With a name like "snakehead" and a mouth full of teeth, that reputation stuck. Sensationalist journalism and a few B horror movies have continued to prod that bad rap along.
I'm just throwing it out there that maybe the best response is to make lemonade. They are here to stay. Enjoy what we have been given. Fish for them. Even eat some, if you are so inclined.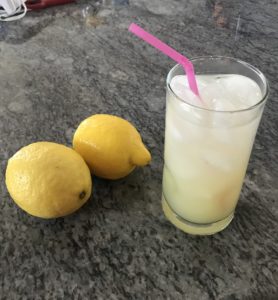 If snakehead lemonade isn't your cup of tea, just ignore them and pursue a fish species that you like better.