Several months back I had the good fortune to get my hands on a great, new piece of fishing equipment. It wasn't a rod, a reel or a lure. It was, however, something I could immediately implement to enhance my fishing game. 
This new piece of equipment was a fishing shirt from WindRider. This shirt was part of their Helios line.  The Helios shirts are not lightweight, but they are noticeably breathable. I can personally attest to the comfort a Helios shirt affords in temperatures above 90 degrees. 
The comfort doesn't stop with keeping cool. The Helios shirts provide excellent sun coverage of UPF50+. They are also among the most comfortable shirts, of any style, that I own. They are made from a slick, stretchy material that moves with you. It never binds or restricts you as you hike, paddle or cast.
The Helios shirts also shed water quickly. I've been caught in more than one summer shower while wearing the Helios shirts. I was able to go from scorching heat to a soaking downpour and back to fishing in summer heat without needing to change my shirt or pay the price of discomfort.
Seems perfect – right? I'll never have to try another fishing shirt. Wrong.
A month or two later I complicated things. I tried the SOL Invictus shirts, also from WindRider. These were a little lighter weight and more heavily ventilated than the Helios. The material has a similar feel to the Helios shirts, but a little different – maybe not quite as stretchy.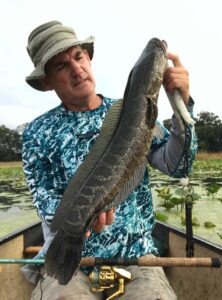 So, the SOL Invictus is best – right? No, it's not that simple.
Summer weather conditions began to fade into cooler fall temperatures. I would often end a day with just a WindRider shirt, but I had started with a light jacket over top to stay warm. That got the wheels turning.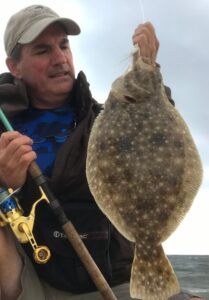 Temperatures continued to drop, and I never stopped wearing the WindRider shirts. These are not just great warm weather shirts. The softness and breathability make these great base layer shirts too. I wear them in the deep cold of winter when they stay two or three layers deep, and never see the light of day.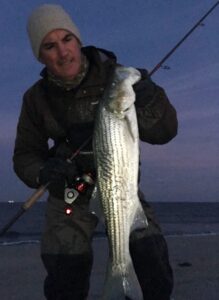 So, which is best – Helios or SOL Invictus? It might come down to personal choice or maybe even geography. I would give a slight edge to the Helios on cooler days or for base layer use, just because it's a little bit heavier. The lighter weight SOL Invictus would get the nod from me for strictly hot weather wear.
Whichever you choose, I'm sure you will be happy with a WindRider shirt.