… and now #2 on my 2018 flyfishing list.
Last week, I set a goal to catch 20 different species of fish on the flyrod by the end of the year. This week, mild weather gave me the chance to add to the list.
Being my first visit to this particular, small mountain stream, I wasn't sure what to expect. Thankfully, I found some native brook trout receptive to my flies. Here's the release of the first one:
A large mouth and a matching appetite make brookies vulnerable to over fishing. Whether mandated by your state or not, careful catch and release is the rule within their native range. These beautiful fish are slow to grow, slow to reproduce, and too valuable to be caught just once.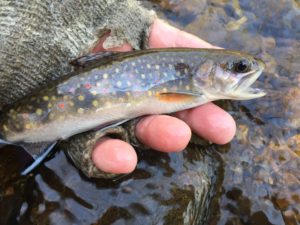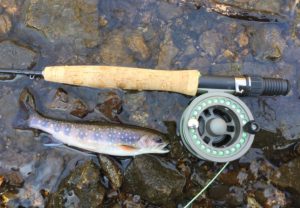 "The List" so far:
Brown Trout
Brook Trout