At one time my passion for collecting antique fishing tackle rivaled my passion for fishing itself. Times change; interests change, often in a circular path. My once prized collection is now better described as wall ornaments and a box in the basement. Time to find new homes for some and repurpose others.
Finding new homes – a couple Deckers on their way to another collector.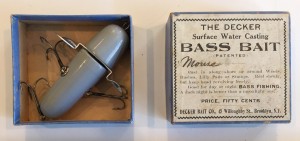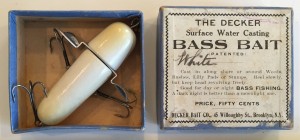 Repurposing – these rough condition, rotary head topwaters will move from the bottom of the collector hierarchy to the top of the experimentation hierarchy in 2016.